October 9, 2017 by: jerome Steegmans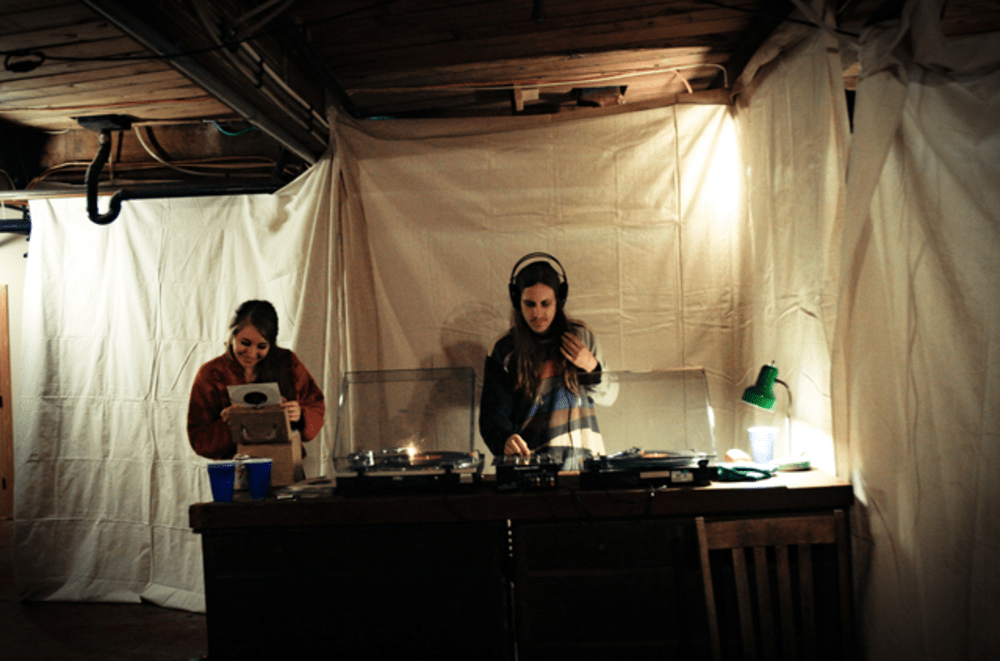 Commodore Hotel Record Swap
"Hey guys, it's record swap time" It's March 23rd, 5 pm. Do you know where your records are? I do. They're in the basement of the Commodore Hotel getting traded by your nephew! The stage was set, the bar was stocked and the 1's and 2's were spinning at the Commodore Hotel's Underground Record Swap, held in the un-renovated basement of the tastefully renovated 1926 Hotel
The underground was hung with strings of lights, and draped in beautiful white sheets to give the space a feeling of warmth with a dash of inclusion, and the original 1926 check in counter for the hotel served as a fabulous bar, from which a young woman named Stormy served up great local beers and some handmade burritos.
Is this fitting or what? As you enter this beautifully not-so-spruced-up underground basement enclave, you realize there are some seriously committed record swappers down here and there is some serious record swapping going on.
Everyone's collection is a bit different, and everyone's style and method of browsing is a bit different, and you have to adapt. Sometimes a crate draws you in with its content, and other times a vendor draws you with their demeanor and attitude. Either way, you are exactly where you are supposed to be, finding the music that needs to be found.
Throughout the night, numerous groups of people show up, and the crowd is extremely diverse. Music is something that connects us all and when you are dealing with records you are dealing with a culture that spans almost a century of time. Lass and bloke, Young and old and very young cavort with delight--representatives of the next generation scurry about while parents take turns digging for the next additions to their record collection.---
Collectors and their motivations are unique. Some do it to make sure good records go to good homes. Like participants in a pet adoption program, they dig and collect to make sure the good records continue to be respected.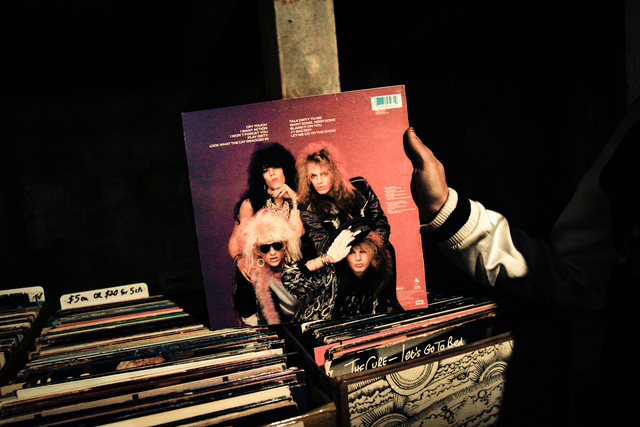 Then you have the fair-weather collectors, such as myself (haha!). I show up to learn about culture, ask questions, engage with the record-hunting community and cruise the crates, seeking out an immortal Paul Simon or Led Zeppelin album or one of those unique story-telling records from the 50's (those are definitely my bag).
The night continues with a kaleidoscope of styles and sounds. There is action in the basement tonight at the Commodore and you can hear the sounds of Otis Redding playing proud and spilling into the street.
People traveled from near and far to make it to this record swap, and a great time was had by all. I lost count of the smiles and epiphanic moments, because there were just far too many.
As one patron said to the organizer, "this is the best night I've had in months. Just enjoying myself, talking with people who appreciate good music and not being pressured to move along or even buy something--but I am going to buy a beer!"
As am I, my good friend, as am I.
"Can I get an Overdub IPA and one of those delicious burritos? I need to get some fuel for more digging."
I turn back to the full room of interactions and movement and realize, shit, I really dig record swaps,
I think I'll go to more of these things. ... You should too. ... Come to the next one, details coming soon!
Details to come soon :-)
Happy Digging
- The Commodore Hotel